Do you dream of being your own boss?
Talking yourself out of freelancing is easy. After all, you aren't guaranteed steady work – or pay – and you'll have to take care of benefits, billing, taxes, and marketing all on your own.
And yet, each day more Americans are making the change to freelancing. According to a September 2017 study conducted by Edelman Intelligence, 57.3 million Americans freelanced this past year. What's even more impressive is that almost half of Millenials work as freelancers, and it's estimated that the American workforce will be made up of a majority of freelancers by 2027.
Make now your time to take the leap to freelancing, and start earning more money working on your terms.
How To Get Started Freelancing
Because "freelancing" tends to encompass a range of different jobs, you need to first pin down what it is you want to do. It might be tempting to take anything that will allow you to earn money working from home, but you're better off approaching freelancing as a long-term career where you are becoming an expert in your field.
When you start out freelancing, you need to ask some fundamental questions:
What are your skills?
What do you have to offer to potential clients?
How much money do you reasonably need to make?
How often do you want to work?
From there, you can start to piece together what your work would look like. If you are a skilled Human Resources professional, your knowledge is needed in businesses around the world, and you're worth more than a non-HR generalist.
Now, do you want to work full-time, or are you looking for part-time or temporary work? If it's the former, you may be able to find one company to use your HR skills with, and if it's the latter, you can give yourself even more of a specialization to consistently attract clients. If you're skilled at preparing information and disseminating employee benefits, there may be a number of companies who want your knowledge on just these given occasions.
Ultimately, the more you can find a niche for yourself in freelancing, the greater the chance you'll have steady clients and higher pay. It will make it easier to seek out jobs, and you'll have a track record of success in your specialty.
Where To Find Freelance Opportunities
No matter how skilled you are, if you can't find customers, you can't build a freelancing career. However, as any experienced freelancer can tell you, there is such a thing as a bad customer, so it's a good idea to start out freelancing through an established network or website that offers you some protection. Always look for reviews and feedback from others who have worked with one of these platforms as they'll help you know what to look out for.
Work From Home Gigs
Upwork: Upwork is one of the largest freelance platforms, and claims that over $1 billion is earned by freelancers each year. They feature jobs in nearly all industries, all of which can be done from home. Whether you want to start working as a blogger, designer, screenwriter, virtual assistant, game tester, or more, chances are you'll find an opportunity on Upwork. However, Upwork is set up so that you make "bids" for job listings, which can often prioritize the lowest offer, not the most suitable freelancer. Plus, because Upwork is so large, you'll be up against international competition for most jobs, meaning you'll want to have a portfolio or experience to show to prove your worth.
Freelancer.com: Like Upwork, Freelancer.com is one of the biggest marketplaces for online work. Most of their jobs are related to web development and design, but there are options for writers, digital strategists, marketers, data entry, and more. Also like Upwork, you'll make bids for jobs, competing with other freelancers around the world.
Guru: Guru is another international freelancing job site that offers gigs in a range of industries.
Developer Gigs
Jobbly: If you know how to program websites, Jobbly matches clients with developers in a format similar to Uber – when a client requests a job, they'll be paired with someone who can take on that project. The payment and fee structure is set, so you don't need to estimate costs or worry about getting your money.
99designs: With 99designs, your skills can be put to work with gigs from packaging and branding to website design. You'll get a professional profile and portfolio, and access to new clients.
Work From Anywhere Gigs
Craigslist: Craigslist can be a huge help in finding local freelance gigs, both those in and outside of the home. Because you won't have any outside support, you'll need to vet offers and verify payments on your own.
Fiverr: Fiverr was designed to get help to anyone who needs it, whether creating a small logo or putting on a prank in a public place. Many gigs are, as you guessed, in the $5 range, but more extensive jobs do pay more.
How To Promote Your Skills
The benefit of working with a big freelance network like Upwork is that they give you a professional profile listing your experience to share with potential clients. However, you can't focus all your eggs in one basket when starting a freelancing career. It's important to promote your skills in the best ways possible. Consider the following ideas…
Have a website: You want a professional looking site that highlights who you are and what you offer. If you are a web developer, your site must be absolutely perfect, as it's going to be one of the top considerations of clients. If you're a writer, have polished, easy-to-read samples of your work. Make sure your site has a prominent contact area where people can get in touch when interested. If you don't have any programming skills, sites like Squarespace will help you set up a professional site in no time.
Start a blog: No matter what your focus, have a blog on your site that discusses industry-related content or highlights past projects. Not only will this signal to clients that you know what you're talking about, but it'll also help boost your search engine optimization (SEO), which is how your site is found in search results.
Where To Market Yourself As A Freelancer
So you know how to present your skills, but do you know where to find potential clients and market them outside of online job sites?
It's time to come up with a picture of who your client is to make it easier to find them. You offer a particular service, so which types of businesses or individuals have a problem you can solve? Estimate how much a client in that situation is likely able to pay, their demographics, where they are, and any other data that will help you form a clear picture. Then, you can start targeted outreach:
Online courses: If you are an expert in your field – which should be your ultimate goal when freelancing – consider creating an online course through Udemy or doing local speaking engagements that will help you target an audience looking for someone just like you.
Social media: Your aunt's friend posts on Facebook that she needs a logo designed, and then your aunt shares it to her friends. Just like that, you can send her to your website or professional page, and start a dialogue with a potential customer. But you can also take your social media outreach a step further by being active in discussions about your field. Share relevant blog posts, and start to connect with others in your industry to join a network.
Local businesses: You don't have to have a 'big business' appearance to find your next client. Consider posting flyers and other materials in coffee shops or places that your ideal customer is likely to visit.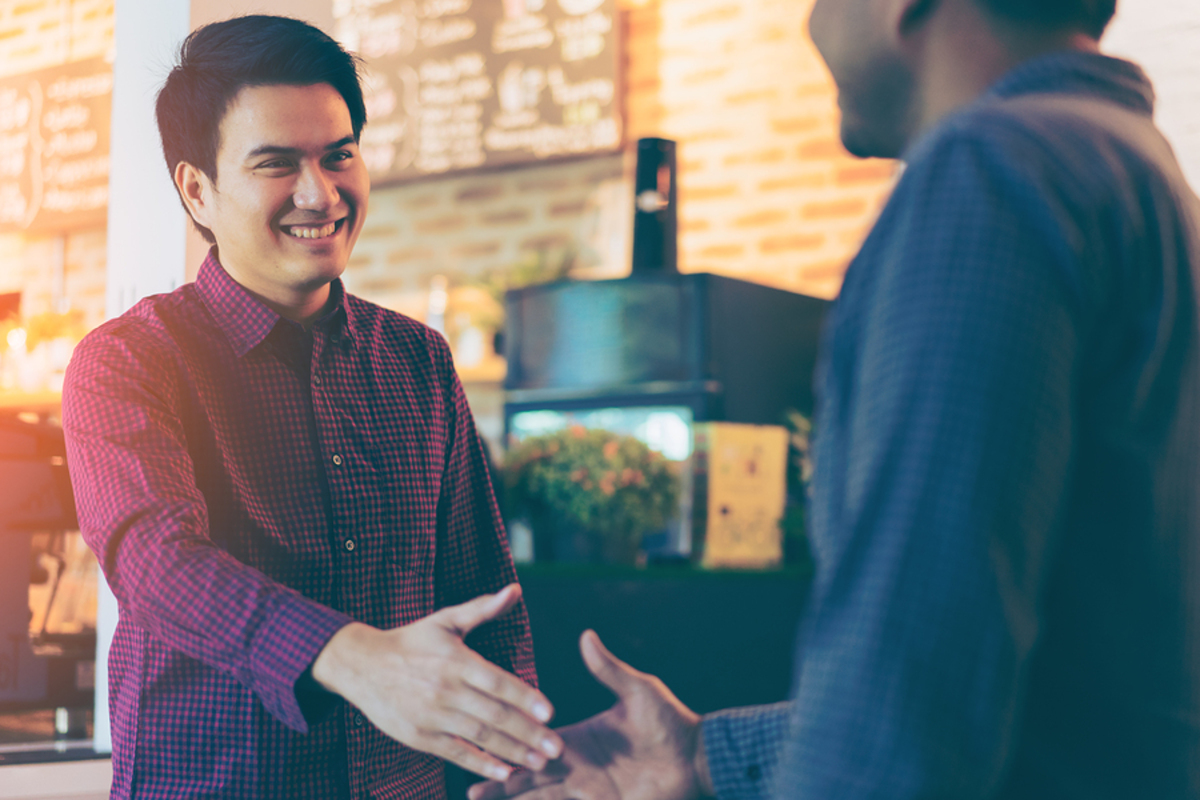 Dos and Don'ts For Starting Your Freelance Work
Do focus on specific services to offer.
Do know who your ideal client is.
Do have a personal website that highlights your experience.
Do boost your skills with training and side projects.
Do research potential clients.
Do register for multiple marketplaces where you can find job opportunities.
Don't quit your job until you know your freelance income can support you.
Don't take low-paying jobs that are under your skillset.
Don't sit back and think clients will find you.
Don't get discouraged when just starting out!
If being your own boss or working from home is appealing, start looking into opportunities to build a portfolio while you're still working elsewhere. Take the time to value your worth appropriately, and stick with opportunities that offer you chances to learn and grow. Learn more about getting your finances in order when preparing to start a new career, and sign up for our newsletter now!