We all have our tough days in life. The car gets a flat tire due to reasons beyond our understanding (or mere ignorance). Kids' schoolbooks cost a whole lot more than last time out because, well, reasons.
The bathroom faucet mysteriously breaks out of its place. There's water leaking out of places, the electricity company wants us to pay the dues—how criminal of them to ask for money in exchange of a very essential amenity!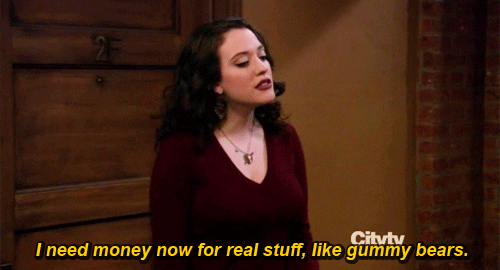 Our point is that there are moments in life where we need a quick buck and we often ask ourselves "how can I make money fast?"
All kinds of weird ideas spring into your mind. Do I buy and sell Bitcoin (then I'd be money-deprived and stupid)? Do I get myself a loan (Pro Tip: Don't)? Put all these weird ways aside and allow us to help.
How Can I Make Money Fast?
You don't have to get into shady stuff to earn the buck. We are going to bless you with 40 ways to make money fast and you can easily earn $500 every single week!
Down below are 40 clever ways that can help you to make money fast. We're not kidding when we say fast—these ways are so slick, you can plan your crapper schedule. Get out of the sh*itter and you'd be $100 richer!
Speedy Money: 5 to 10 min-a-day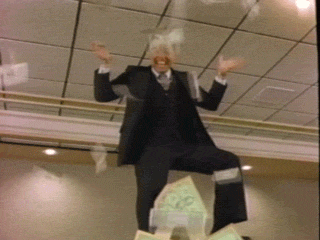 1. Swagbucks: $10 on Signup
Swagbucks has already been talked about as a nifty way to make money fast. There are lots of easy ways to make money with Swagbucks, and it goes beyond the online survey conundrum. Apart from a $10 sign up bonus, some of the ways include:
Alluring cash back offers every time you shop online
$10 bonus for browsing the internet
Watch videos and earn money for every video you watch
Swagbucks doesn't directly pay you money, but you can make money fast in the form of SBs—which are nothing but Swagbucks points. When you have enough of SBs, cash them in exchange for gift cards and PayPal money.
Sign up with Swagbucks now and get an instant $10 bonus!
2. Ebates: $10 + $10 on Signup
Wondering how you can make money fast? Well, the answer can very easily be found throughout the blog, but the best way to make money fast is to churn some while we spend it. Enjoy up to 40% cash back every time you shop online.
Ebates works on a simple model—Major e-commerce giants pay Ebates a commission for sending you their way. To return the favor, Ebates grants you great deals and discounts. Once your cash back payout reaches the limit, you'll be eligible for instant discounts.
Earn a $10 Walmart Gift Card on sign up absolutely free! Download the Ebates App or sign up through the website.
3. Drop: $500 in Cash Back
What do you think—money saved is money earned or not? As personal finance experts, we can say that the absolute value of money saved is very crucial for both financial well being and peace of mind. Earn cash rewards every time you spend with Drop.
Drop is a simple app which you have to download. Every time you use your credit card(s), Drop will provide you plenty of options as to which rewards you want to score. Get instant discounts, cash backs and goodies.
Supercharge your Credit Cards w/ Drop
4. InboxDollars: $5 on Signup
This famous cent-sender is famed for giving out opportunities to make money fast, but the catch is that there is less money involved. InboxDollars pays you to watch videos, play online games and fill out surveys.
Just like other survey websites, InboxDollars plays the role of a survey aggregator. This means that for every survey you take up, InboxDollars will redirect you to a third party website where the survey is being carried out.
There's a $5 signup bonus and you can earn up to $40 a month. InboxDollars earnings are all about earning cents on the dollar, and even though the payment is not much, it is a good way to rack small amounts of money for a long time.
5. Qmee Extension: $5/month for browsing the 'net
A browser extension that pays you to shop—Qmee is a simple add-on that you can install in your browser and forget about it. Qmee literally pays you for browsing throughout the internet and all you have to do is keep the extension on.
That should be enough to roll your wheels for zero effort as you'll be spending a major part of your day on the internet.  Download the Qmee extension and make money fast– $5 a month fast!
6. Free PayPal Money: $100/Month
PayPal money is as good as hard-cold cash. Not very long ago we made a list of places from where you can earn PayPal Money for free and we've updated the list. Visit the link below to find 15 ways to get Free PayPal Money.
Earn $100 in Free PayPal Money>>
Quick Surveys: 10 to 15 min-a-day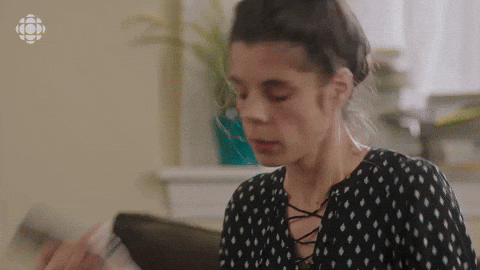 7. Opinion Outpost: 15 min/day
If you are pondering over the possibility of a quick cash infusion, wondering "How can I make money fast", online surveys will turn out to be your best friend. We'll kick things off with Opinion Outpost—for this survey website pays easy money.
All you have to do is sign up on Opinion Outpost. This process barely takes 5 minutes of your time and you'd be good to go. The layout is pretty simple and once you're on the dashboard, hit the "Take a Survey!" button to start.
Something very alluring about Opinion Outpost is their pre-survey questionnaire. Just answer a couple of questions before starting an online survey and the surveys you get will be of your interest. Spend just 15 minutes of your time earn $2 to $5 every day!
8. Ipsos i-Say: 8 min/day
If you are interested in a website that is all about surveys, Ipsos is the most reliable survey site from where you can make money fast. Ipsos has stuck to its roots—something that it very much began from in the year 1975.
At that time, there were a limited number of opinion leaders and panelists on the Ipsos team. But when the i-Say was launched, it especially kept in mind millions of e-panelists and survey seekers who voice their opinions online for the greater good.
The sign up on i-Say just takes a couple of minutes and the pre-survey questionnaire will pick out the best surveys for you. Spend as little as 5 to 8 minutes on this website to earn points. You can then cash in these points for money.
9. E Poll Survey: 15 min/day
When it comes to look and feel, websites are often boring and monotonous. The E Poll Survey is something that'd get you in the survey-filling groove. You can make money fast through your mobile phone, tablet and desktop with this survey website.
E Poll Survey calls their surveyors "influencers" (which is a dangerously chic term to throw around) as their opinion matters. Signing up doesn't even take a couple of minutes—just hit the big, round "Sign Up" button and get on it.
If you are looking for ways to kill your time, E Poll Survey would keep you entertained. This survey site is a superhit amongst shopaholics and e-gossipers who know what they're talking about. Spend 15 minutes a day on E Poll Survey for your daily dose of fun… and money.
10. VIP Voice: 10 min/day
Most of the customer reviews on this website went like "I don't how can I make money fast here, but there are numerous rewards in here that make it worthwhile". That pretty much sums up VIP Voice—you'll bag points for the surveys you complete.
These points, in return, can be exchanged for goodies and gift cards. While there is no actual money involved, the points can be used to win subpar gratifications. VIP Voice surveys offer surveys which are quick to complete and also offer giveaway packages.
The survey offers you get are related to your demography and some earn more points than the others. So if you feel that you won't be able to cash in on the moolah, you have a decent chance of winning good prizes. Try it out!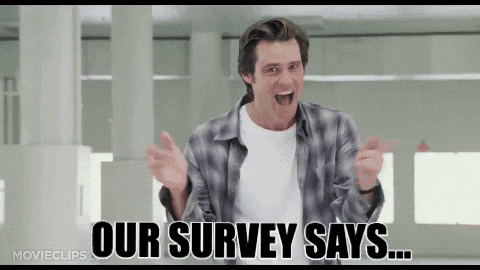 11. Global Test Market: 15 min/day
There are plenty of survey sites that can help you make money fast, but it's safe to say that the Global Test Market is the most reliable and legit one out there. In fact, this survey site is open for everyone who's more than 14 years of age!
Not only is this survey site a great way to teach kids about the crucial role money has, but one can register from anywhere across the globe. You can get your money as soon as possible through PayPal, and scoring $10 once in a while is a cakewalk.
Register through email or your facebook account and get in the groove in no time. Give just ten minutes a day and collect some money for your daily latte.
12. MoolaDays: 10 min/day
MoolaDays is quite an old survey website, and the major problem with any survey-filling platform is the high payout. In case of MoolaDays, however, the payout margins are just $15 and whenever your balance goes a cent above that, you are free to cash in.
You don't have to visit a website to get in a survey waiting lines. After entering your email on signup, the users directly receive surveys in the mail. Just visit the given link and fill out the surveys. No need to login to the MoolaDays website.
There's an active referral program as well wherein you can send unique links to your friends and contacts. For every friend that signs up with your referral link, you earn a cash bonus. Sign up today and make your friends do the good deed.
13. Sir Vaigh: 10 min/day
"Signing up for just one survey site is not enough if I have to learn how to make money fast", said Kyle, our intern who loves beer pong and surveys. He's also a Shakespearean fanatic and he loves this specific survey site—Sir Vaigh.
Sir Vaigh is not just one single survey site— when you register with Sir Vaigh, you sign up with three other survey websites. So there's a better chance for you to earn more money filling out four surveys in a day, rather than sticking to just one.
You can shuffle between multiple survey sites daily, but sticking to one ensures that your payout balance gathers as soon as possible and your pursuit to learn how you can make money fast is successful.
14. eSurveySeeker: 12 min/day
This survey website comes with a simple yet super efficient strategy. You get paid for sharing your opinions through surveys while each of these surveys can earn you as much as $25. There are plenty of new surveys to choose from.
You can browse for other websites as well because eSurveySeeker gives you quite a distinguished choice of survey websites to choose from.
eSurveySeeker includes everything—take surveys, shop online and read emails to complete tasks and you can make money fast. Side hustles can also be found on eSurveySeeker and these jobs earn you $10 to $100 nice and easy.
15. Survey Junkie: 10 min/day
You must've Google'd "how can I make money fast" only to come across tons of survey websites that pay you in cash/cash equivalents. Survey Junkie is another such site which offers rewards in the form of PayPal money and gift cards.
There are more than 3,000,000 active members on SurveyJunkie and they make the most of this survey site by taking questionnaires here and there and earning a couple of dollars here and now. You can sign up in just 2 minutes.
After signing up, the surveys will be delivered to you right into your email. For every survey you complete, you earn some points. These points can be cashed in for gift cards and PayPal money.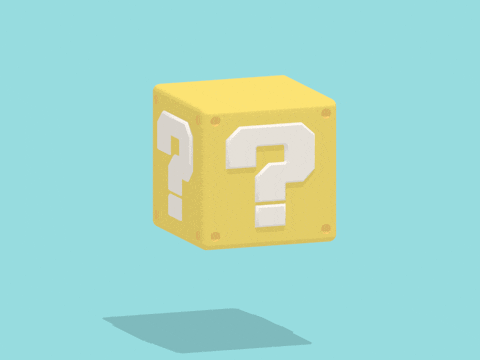 16. Panda Research: 8 min/day
From Panda Research not only can you make money fast, but there are coupons, discounts and giveaways up for grabs as well. Just sign up with Panda Research in 90 seconds and you'll be up and running.
What's very innovative about Panda Research is its "Current Top Offers" tab. This tab is right below the signup form and it shows names of trending surveys that come with highest of payouts.
The average Panda Research survey earns anything close to $8 to $12, while ones on the Current Top Offers list earn $15 per survey. The surveys are about diseases, ailments, good and bad habits—just the good stuff.
17. Harris Poll: 9 min/day
This is another online survey website which can be used by teenagers. Teach your little ones how to earn money for their own lunch with Harris Poll. According to Harris Poll, the survey taker has to be at least 13 years old.
Harris Poll is the leading survey host in all of the United States and beyond. Some of the biggest global and surveys pan-American surveys are conducted through Harris Poll, so it doesn't come as a surprise when we say that it is how you can make money fast.
You'll get a confirmation link in your email from which you can sign up for Harris Poll and start filling surveys. There is a possibility to earn $7 to $9 every day.
18. PaidForResearch: 20 min/day
This website is very much similar to eSurveySeeker. You can browse plenty of survey platforms through this one website by signing up with PaidForResearch. The best part is that it doesn't stop at surveys.
Not only do you have a chance to earn up to $100 by completing surveys, but there are coupons, collectibles, and other money saving advice available to you (hey, we're not too bad in money-saving advice!).
You can also bag freebies from this website, which means that it isn't restricted to teaching you how to make money fast. Spend just 10 minutes a day and earn $4 to $8 here and there.
19. Uniqpaid: 16 min/day
This one's pretty simple—Uniqpaid's old school website pays you for completing surveys in cash and in Bitcoin. You just have to sign up for free offers, reading your own emails and of course, surveys. There's an active referral program as well.
Uniqpaid is a good choice when you look at the payout amount, which is just $5. There's a 10% cash bonus on every task completed in the first 2 days of signing up.
Earn Big Money: 2 weeks-a-month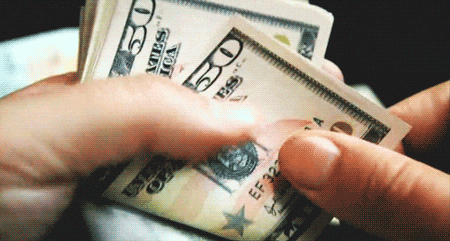 20. Airbnb: $600/month
An Airbnb host with a neat place and clean sheets can easily snag $400 to $500 between the gigs. Renting out your own place at Airbnb guarantees you huge returns if you are a good, responsible host.
Not only do you learn how to make money fast, but you'll also be unlocking a source of income that is recurring in its truest sense. Just make sure that you manage your place like it's your own (don't go commando 'cause there are guests around).
21. Turo: $200/Weekend
There have been many reviews of people not being able to get the right deal on Turo, but the truth is that Turo delivers when you get it right. This rent-a-car service is probably the only one that delivers both best-in-class rides and normal cars at one place.
Listing your car on Turo is one way to make money fast. If you have a spare ride and you feel that you can manage with just one, it's time to list your ride on Turo's Car-culator. We'd recommend using the Car-culator for mere calculations, as it is better to list your car's rent manually.
Let's face it—we've faced our car's costs enough times. Now's the time to ensure that our car makes money fast and pays us back! List your car on the link below (and help us, peasants!).
Check Your Potential Turo Earnings
Drive By: Chauffer on the Weekends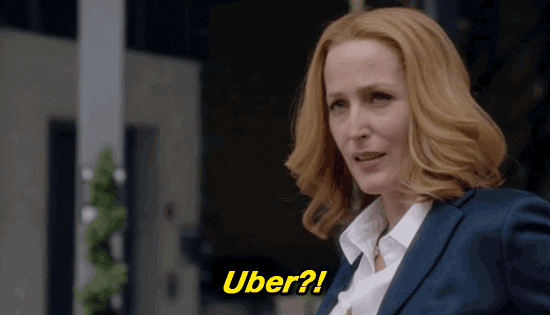 22. Uber
Uber is a cornerstone example of the gig economy. The ride-sharing giant is the best place for many hustlers to begin hustlin' as Uber's payouts and the app could give you a run of the buck.
First, sign up to become an Uber Driver-Partner you sign up and have to get cleared to drive, which can take around two weeks. But, then you can start picking up trips and cash out up to five times a day if you sign up with Instant Pay. Uber has more than thousands of driver-partners on board and it doesn't stop them from having more.
You don't always need to own a car to drive with Uber. Just select the option that says "I need a Car" and you may be shown options for getting a car to use. Once you are cleared to be an Uber Driver-Partner, you'll download the app from where you can manage your trips with Uber.
Signup to be an Uber Driver-partner and earn money on the side-hustle train!
23. Lyft: $20/Hour
Uber and Lyft are synonymous to each other these days—for both drivers and passengers. You can register for Lyft by the side as well. We hosted an Uber v/s Lyft Ride Battle to figure out which one's the best for riders, and the results can be found here.
But in a general sense, it has been seen that Lyft offers a better pay share to riders than other ride-hustles. Also, Lyft offers a $300 bonus once you successfully complete 10 rides through its platform.
If you are ambidextrous enough, you can shuffle between multiple ride-sharing apps, which means there's not a single reason why you shouldn't register to be a Lyft driver. Get ahead and open this link, enter your phone number and let the Lyft hustles begin!
Be a Hustler by the Side: Weekends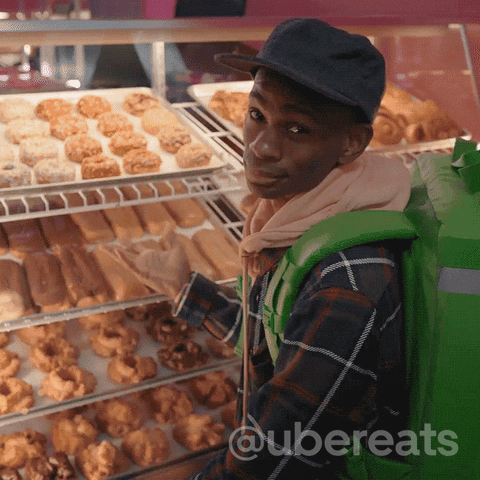 24. Rover: $450/Month
Are you a sucker for little puffer beings known as doggos? You can earn up to $100 (or more!) per week while dog-sitting for Rover! Start your own dog sitting business and make money fast with the Rover App, where you become a sitter in just a few taps & clicks.
Many dog sitters consider Rover as a 'Detox therapy' rather than a side hustle, where one can earn up to $450 a month while petting dogs with Rover. And yeah, you get this cool T-shirt too which matches with almost anything.
This is a top pick for animal lovers who are looking to earn the bucks while fondling the fur babies. Cap in some quick greens and make money fast by petting dogs with Rover.
25. UberEats
Fancy yourself as a food concierge? Partner with Uber Eats for an opportunity to deliver food at people's doorstep and earn extra money. The best part is that you don't always need a vehicle—delivery on foot is available in some cities!
Uber Eats gives you a chance you deliver on two feet, two wheels or four wheels, depending on your city. The choice may be yours. Millennials throughout the Globe are delivering food with Uber Eats and earning extra money.
Be the food concierge of the 'hood and earn money to help fund your weekend activities! Signup to deliver with Uber Eats today.
26. TaskRabbit: $110/Month
The gig economy is built with certain cornerstones—ride sharing, daily tasks and delivery being few of them. TaskRabbit is one such side gig app wherein you can get online and start picking out simple tasks that pay big money.
Various tasks are as clean and clear as a handyman's job and some are as simple as lifting boxes to the top floor. The others are simple plumbing tasks that anyone can do. Basically, you pick up gigs with TaskRabbit according to what your skill sets are.
Every Tasker at TaskRabbit can pocket easy $150 a month by picking up tasks. Go on—be a tasker at TaskRabbit and make money fast!
27. Instacart: $25/Hour
Now that we are on the topic of food delivery, how can we not talk about Instacart? Being an Instacart Shopper involves checking things off other people's shopping lists (which is not something you've got to do) and delivering the goods to the customers.
Instacart Shoppers earn close to $25 an hour and it only gets better with due course of time. All you have to do is deliver the goods to customers and move on with the next gig. Register to be an Instacart Shopper today is someone's grocery-contractor.
Sell Your Stuff: Once-a-Year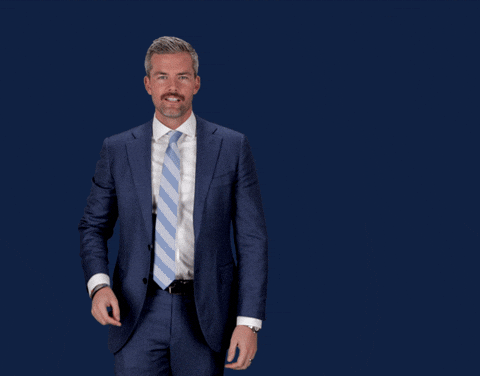 28. Sell Your Books: $200/Semester
This one's especially for college students. You can get some extra money straight into your bank account if you make it a habit to sell your previous session's books. With CampusBooks, all you have to do is pack up your textbooks of previous semester and ship 'em!
Checking your textbook price is easier than anything else—just punch in the title of your course books, check their prices and sell them right away. After that, it's all about packing those books and rack up the cash.
Sell on CampusBooks from this link>>
If college students follow this procedure religiously, then they can easily make enough money every semester to plan a getaway trip! That's how you can make money fast by selling your college textbooks. Don't sell the books that you might need later though!
Another such website is BookScouter. So if you want to sell your books online, compare prices on both the website and check out with the best deal you get.
Compare Prices with BookScouter from here>>
29. Sell Your Phone
This technique to make money fast doesn't go on for n number of times, but if you sell those extra phones lying around your place, we can start counting the cash. Don't go to the nearby shady pawn shop to sell your phone—get online.
Gazelle is an online mobile phone marketplace where you can sell your mobile phones—screen/no screen, smart/dumb, touchpad/number pad—it all counts. Check out how much your phone would go for through the link below.
30. Sell Gift Cards: $10-$100
Do you have a stash full of unused gift cards from guests? Many pieces of research prove that gift cards have turned out to be the #1 gift for festivities. But not every gift card is of use and if you want to make money fast, you can sell your gift cards in a jiffy.
Make money fast by selling your gift cards on Cardpool—just enter the gift card number and you'll see how much it's worth. The money will be transferred to your bank account in no time. Sell your cards on Cardpool today!
31. Refund Your Impulse Buys
We all have been victims if impulse shopping and we have spent a hefty chunk of our income buying stuff that we don't even need (Author here: I once bought a scuba mask because I got it at a 90% discount. I don't swim and I have fear of water).
Do you have stuff in your closet that still has a tag on? You can return it as soon as possible and pray to Mother Mary that they don't discover any stinky smells. That's one helluva way to make money fast.
This won't always happen though. So you can scan your receipts on Paribus and every time there is a price off on product(s) that you've already bought, Paribus will get you a refund of the extra money you paid. Fair deal, eh?
Make Money Online: Long Term Fix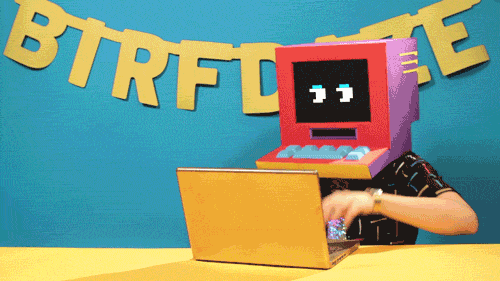 32. Freelancing: $500/Gig
Do you have a talent for something? Can you sing in an irritating falsetto voice? Are you the Picasso of Stick Figures? Can you write short three-liner poems in Shakespearean dialect? Everything has a market at Fiverr.
Now let us tell you—this might not be the quickest way to make money fast, but once you get the ball rolling, Fiverr gigs would be like a land of wilder beasts. They'll keep on coming and you'd have to voluntarily choose which ones to get.
Freelancing is a behemoth of an industry and people are scoring thousands of dollars a month for selling their skills. Register on Fiverr today and start your Freelancing Empire.
33. Build Your Own Website: $1000+
They say that every idea needs to have a website. But in this modern age of technological advancements in the field of digital marketing, all you have to do is craft a website with kick-ass content. That's it—that is all you need to start earning with a website.
In the age of digital marketing, all it takes to make money fast is getting into affiliate marketing. But first, you need a good website with the good stuff. So think of a domain name and register it. Work on content later on.
Register Your Domain with BlueHost
34. Create & Sell an Online Course: $1,000/Course
Making money fast isn't a horse race. Some money making techniques and businesses take time to hit the ground running. But once they do, the money doesn't stop. You can create and sell an online course to earn some cash in the long run.
An online course can be about anything—if you have knowledge about something, just get on top of it and start making a course. But do you feel stranded? Don't know where to start? Teachable would walk you through as you can earn $1,000 from your course.
Build your course from a scratch as Teachable walks you through the nitty-gritty. It is fully customizable and your course will turn out to be just the way you like it. Visit Teachable's website below and for more info on how to create an online course, read this bit.
Teach Online: 1 Hour-a-Weekend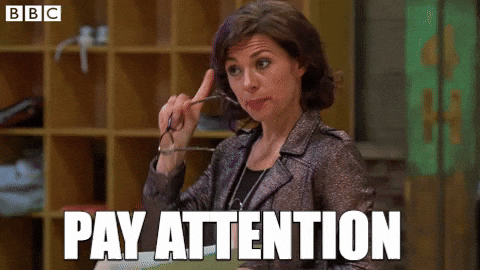 35. VIPKID: $9/Lecture
Online teaching websites are a haven for introverts. Not only do you get to unleash your inner professor, but you can earn big amounts of money. A newbie teacher at VIPKID, the platform where one teaches English to Chinese kids, earns good amounts of money.
For every lecture you take, you earn at least $9 per class. That sounds like a commendable score for a new VIPKID teacher, and the earnings go up to $30 per hour as and when time passes.
36. Qkids $20/Lecture
Qkids is another such platform where you can teach English online to Chinese kids. The payout in here is way more consistent and numerous reviews suggest that teachers can manage teaching English on both Qkids and VIPKID simultaneously.
To register for Qkids you have to go through an AV-Interview. The same procedure is followed for most of the websites that hire professors to teach English online. Get through the interview and you'd be having a job to do on the weekends!
37. Accountant: $50/Hour
Accountants are the lifeblood of any business—big or small. Money coordinators like accountants are to money what doctors are to the human population. They manage it, keep it in good health and ensure that it doesn't die out.
If you think that you're adroit with numbers, you can be a bookkeeper as well. You do not need a certification for it. Bookkeepers managing accounts of smallest of businesses earn up to $50 an hour. Here's a guide to get you started. Now pull out your calculators!
Invest: Not-so-Fast, but Profitable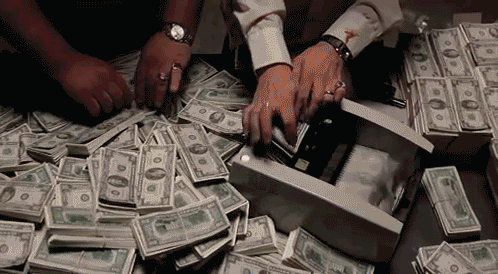 38. Serial Investor: $[Investment x Returns]
As we are covering the (not-so-fast) ways to make money fast, investing the money never takes the back seat, even in this case. Betterment is one such place where you can invest your money towards high-yield portfolios that generate huge returns.
If you feel that investment is a job for Wolves of the Wall Street, then you need to think better of yourself, my friend. Betterment would literally walk you through the whole process of investing. After that, it's on you whether you want to invest or not. Have a look down the link below.
39. Spare Change Investor
This is not really a way to make money fast, but you can realize the value of money when you realize how profitable spare change can be. Acorns is one such spare change bank where you can gather your clinkers and invest them in good places.
It's not like you are going to make dollars on the cents you invested, but the spare change that'd be rounded off from your card purchases would slowly add up to something big. That's the most you can get out of spare change, eh?
40. High Yield Savings Account: 2.40% APY
A high yield savings account does literally what it says—it's a high yield account from where you can rack up insane amounts on the interest rate. One of the best high yield savings accounts is the one which we'd recommend.
We are talking about CIT Bank—with high yield savings account from CIT, earn up to 2.40% on APY on interest rates. There are two ways: either the High Balance Saver where you'd have to maintain $25k balance or the monthly saver.
Both of these high yield saving accounts are an excellent way to make money fast from racking up on interest rate. Get on the link below to know more. Sold? Click here to Open an Account.
FYI: CIT High Yield Savings Account>>
Phew! If you've read it all and followed it all, you must be at least $300 richer—we're not making this up. These were 40 ways for you to make money fast and take care of life's problems ASAP as possible (that's like, real fast).